5 Ways to Recession-Proof Your Business
You're likely seeing headline after headline about imminent layoffs, hiring freezes, strategic planning concerns, and general uncertainty that seems to affect all sectors from tech to politics. Whether we're officially in a recession or not, the next few months will likely be rough. As business leaders, you are faced with economic downturns nearly every decade.
It's up to you to ensure your organization is well-prepared for times of softening.
There's plenty of advice to stay low and stick your head in the sand. That might work for some whose margins can afford it in the short-term. But those who practice long-term strategic planning clearly know the risk of NOT taking action now to get ahead in the future.
So what are these smart executives doing to weather the economic storm and what does that mean for you and your business?
For one thing, standing still is probably not part of their strategy. Instead, they're likely planning to diversify their businesses internationally and making sure they're connecting with customers as much as possible. That's because inaction is actually riskier than expansion. We're seeing several global markets in growth mode, particularly in parts of Southeast Asia, Africa and the Middle East, and Latin America. Now is not the time for paralysis but for action—and possibly going global.
Here are 5 ways to "recession-proof" your organization: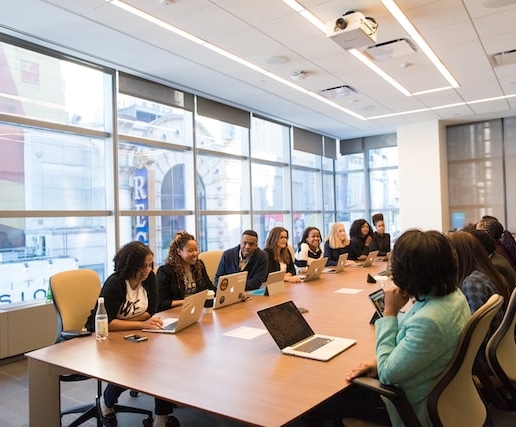 1. Evaluate your business first. Identify and cut out unnecessary expenses and build cash reserves.
2. Never stop marketing. How will new customers know about you if you stop marketing?
3. Take care of your people. They're your strongest determinant for sustainable success.
Now is especially the time to assuage your team of any concerns and anxieties they might feel during this time so that they have the sense of security to be their best selves and productive at work. If you can afford it, it is vital to consider opportunities to revamp your benefits structures and innovative ways to provide support. On the heels of public health crises and rapid change, historic levels of workforce burnout might challenge your business' growth strategies, overall health, and morale. Amplifying your connection and commitment to your team will strengthen their resolve and capacity to tackle any future challenges that come their way.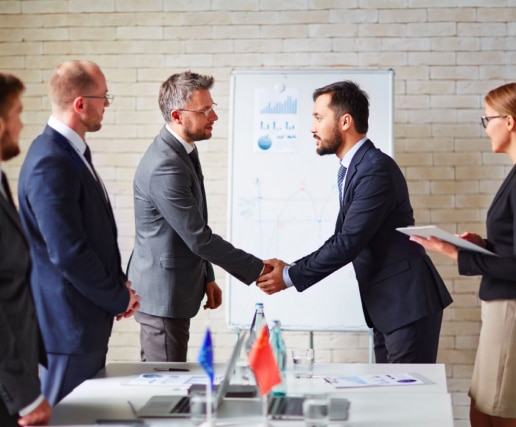 4. Continue building relationships with your partners and suppliers.
This rings true whether you're a company of 10,000 or 1. Your partner networks are your crucial link to understanding the extent to which economic downturns would impact you. This is especially important if you want to better understand how you can do business better and identify any potential risks before they happen. Explore business consulting services that may be needed in the future. These relationships could serve as an avenue for cost-sharing and reducing any capital needs during an economic downturn. In times of increasingly complex problems, partnerships are key to building capability and capacity for ambitious problem-solving, high growth-positioning, and even survival.
5. Diversify. Even though your home market may be softening, that doesn't mean other parts of the world are not growing.
Keeping all of your eggs in one basket makes you even more susceptible to downturns at home — when you could be taking advantage of growth abroad. According to Statista, the United States' projected share of global GDP has been on a decline since 2016, which indicates stronger growth in other global economies, namely India, Bangladesh, Rwanda, Vietnam, and Cambodia. Now may be the ideal time for you to take advantage of growth opportunities abroad. Our business consulting services, headquartered in Washington, DC, will enable you to take advantage of new growth by going global.
Wondering if tapping into new markets makes sense for your organization? If your internal capacity is being stretched to its limits, our professionals will provide you with added capacity to take advantage of global opportunities.