Market Spotlight: Thailand

Here's our assessment on how Thailand ranks as a market for global expansion.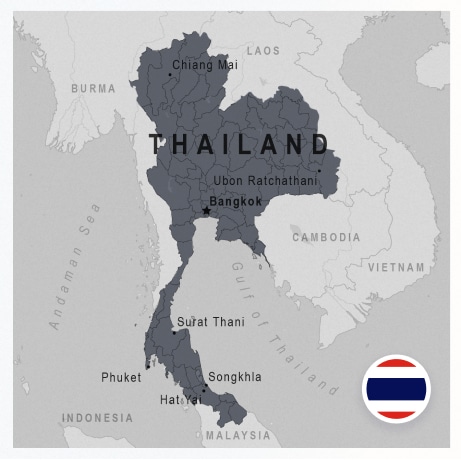 Thailand ranks 100th out of 112 countries globally on the

EF English Proficiency Index, reflecting a very poor proficiency in English.

According to the

UN Human Development Program

, the average years of schooling in Thailand is 7.6, significantly less than a majority of their Asian neighbors, and English is rarely taught in the classroom.

Even in densely populated regions in Thailand, it is uncommon to find a fluent English speaker, so working through an interpreter is essential.

Thailand's labor costs remain relatively low according to Trading Economics

, with a labor cost score of 99 in 2022, compared to Singapore (107) and South Korea (126).

One factor that may rapidly narrow the Thai workforce is its large aging population. According to the World Bank

, those 65 and older will double by 2060. To manage a possible labor shortage, Thailand has embraced migrant workers from across Southeast Asia, with

nearly 3 million migrant workers registered at the end of 2019.



See our other Market Spotlights