Top 10 International Business Etiquette Tips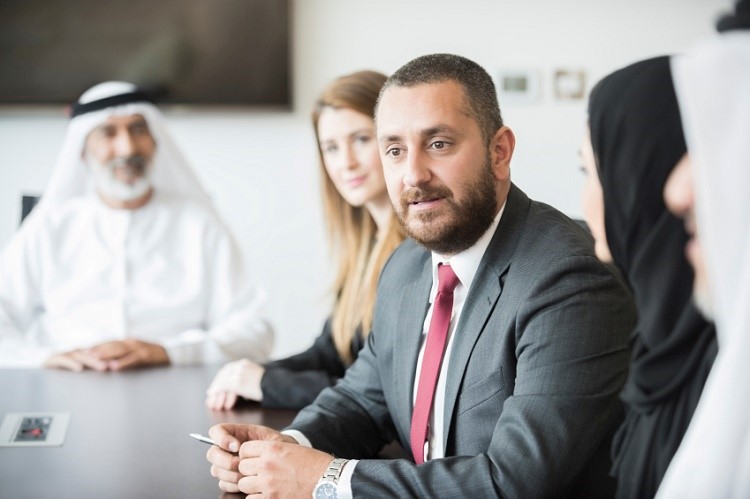 If you cross your legs when you sit down and you're heading to a meeting in the Middle East, BEWARE! If you expect to have back-to-back meetings on your trip to India and make it to every meeting without a delay, THINK AGAIN. If you forgot your mask in your hotel room, always have a spare in your briefcase.
Knowing the proper etiquette (or good manners) is very important as a professional traveling internationally, especially during a global pandemic. It is YOUR RESPONSIBILITY to learn and adapt to your foreign host, not the other way around.
If you don't take the time to do your due diligence and familiarize yourself with local customs, you may come across as rude, unprofessional, inexperienced, or even offensive. Don't risk insulting your host unknowingly and losing a deal you've been working hard on for months. DO YOUR HOMEWORK. Our global consulting services can provide valuable guidance as you prepare.
While different customs and cultures vary from country to country (and sometimes from city to city), these Top 10 business etiquette tips can save you from potential embarrassment and faux pas as you travel abroad.
Be mindful of how formal (or informal) you should dress beforehand and be prepared. While doing business in the United Kingdom, expect to dress more formally, whereas dress is more relaxed in some parts of Latin America and the Caribbean.
2. Greetings and Introductions
Is it important to know who should enter the room first? In China and other parts of Asia, it 100% matters. Your delegation should enter the room in order of seniority; and expect to greet your Chinese partners in a similar order. You will then sit at the meeting table in the same order, as indicated by your host. Take greetings and introductions seriously, as they will set the tone for your meeting.
Despite recent technological advancements in contact information exchange (e.g., e-cards or tapping mobile phones to exchange contact info), the traditional business card exchange is still commonplace in many parts of the world, particularly Asia. When visiting South Korea, for example, be prepared with an ample supply of cards and store them in a nice case in your pocket. When exchanging cards, do so respectfully with two hands, with your information facing out. (To really impress your South Korean hosts, consider adding a translation of your information on the backside of your English business card.) When receiving your partners' business card, receive it with both hands and take time to read it. Then place it gently into your card case. Unlike America, never write on your partners' card as it is a sign of disrespect and irreverence.
The protocol for gifting varies significantly by country. In the U.S., gifts are rare and may even be seen as a bribe, unless your host is a friend or celebrating a particular occasion (e.g., holiday, birthday, retirement). However, it is customary to bring a wrapped gift when conducting business in parts of Latin America (Colombia, Bolivia, Costa Rica), Europe (Russia, Poland), and Asia (Japan, China, Indonesia, to name a few). As a sign of respect, present your gift (or accept one) with your right hand or both hands. Be mindful of the type of gifts you offer. Never give a clock as a gift in China as it symbolizes the unwinding of time and a business relationship. Avoid giving alcohol in a predominantly Muslim culture or anything made from a cow in India. A nice quality writing instrument or other desk accessory may be a safer choice.
Be mindful of scheduling too many meetings on the same day. In some Latin American countries and in India, meetings often begin late and are frequently interrupted. But do not be offended if this happens, as this is the cultural norm. Knowing this ahead of time will allow you to maximize the time you have with your host and avoid rescheduling other meetings at the last minute. In other countries, Germany, Australia, or New Zealand, expect your meeting to begin and end on time. Regardless of the country, however, arrive a few minutes early so as not to be late. Have you contemplated this in your strategic planning?
Eating and drinking is customary with business associates in many parts of the world. Your host wants to get to know more about you personally (and maybe even your family) before agreeing on a business deal, so be prepared to spend time with them. In Brazil, for example, you can count on having a meal with your host before getting down to business. But it is never ok to eat with your hands, even a sandwich. Use a napkin and a utensil, and other customary table manners. Avoid sneezing and cleaning your nose at the dinner table, especially considering global health concerns. In China, it's always polite to leave a little something on your plate to signal to the chef that you're satisfied with your meal and no longer hungry.
With the global pandemic, handshakes are a no-no – at least for now. In Western countries, an elbow "bump," nod, wink or smile have replaced the handshake. In parts of Asia, a brief bow may be called for depending upon which country you are visiting.
If you arrive at your destination and are feeling under the weather, it's best to call and postpone your meeting. Even pre-Covid, business wouldn't go very far in some countries (e.g., Japan) if you showed up with a runny nose. Err on the side of caution and suggest an alternative meeting time or video conference.
Never judge your host or their country. Each culture has a unique way of doing business. While we would never suggest you abandon your own culture or beliefs, it's important to remain empathetic and open-minded to cultural norms in your host country. In doing so, conducting business will be much smoother.
Before you go, do your research. Business etiquette differs in countries around the world and it's your job to know what the do's and don'ts are before you go. If you need some guidance, feel free to contact us. From our headquarters in Washington, DC and around the world, tap into our global consulting services today. We'd love to support your efforts in going global!
While these tips are not meant to be exhaustive, we hope they set you up for a successful business encounter abroad. Bon voyage!
Ready to explore going global?
Schedule your free consultation today.