Episode 5: Why Thailand and Vietnam Will Benefit Most from "China Plus One"
Are you diversifying your Asian operations to be less reliant on China? If you've got all of your eggs in the "China basket," you won't want to miss our latest episode of Global Insider Talks.
We spoke with
Aseem Goyal
, international banking leader, consultant, and Factum Global Advisory Board member who has lived and worked in Asia for the last 25 years. As a banker in Bangkok, Shanghai, Taipei, Hong Kong, Singapore, and Vietnam, Aseem has had a front-row seat to the evolution of business amid the complexities and cultural uniqueness of these emerging markets.
He explains a few reasons why Vietnam and Thailand have experienced a massive influx of foreign investment by western companies, particularly as a result of Covid-related global supply chain disruptions and recent geopolitical concerns in China; recent explosive growth for Fintech; enticing population demographics; and other topics including:
Thailand's push to evolve its Services sector;

Samsung's investment and growth story in Vietnam, paving the road for Apple, Google, Intel, and others.
Aseem also shared advice for investors entering the region:
study your market (there's no such thing as an "Asia strategy");
tap into local expertise, particular on regulatory and legal matters;
build personal relationships, which will undoubtedly help you succeed long term.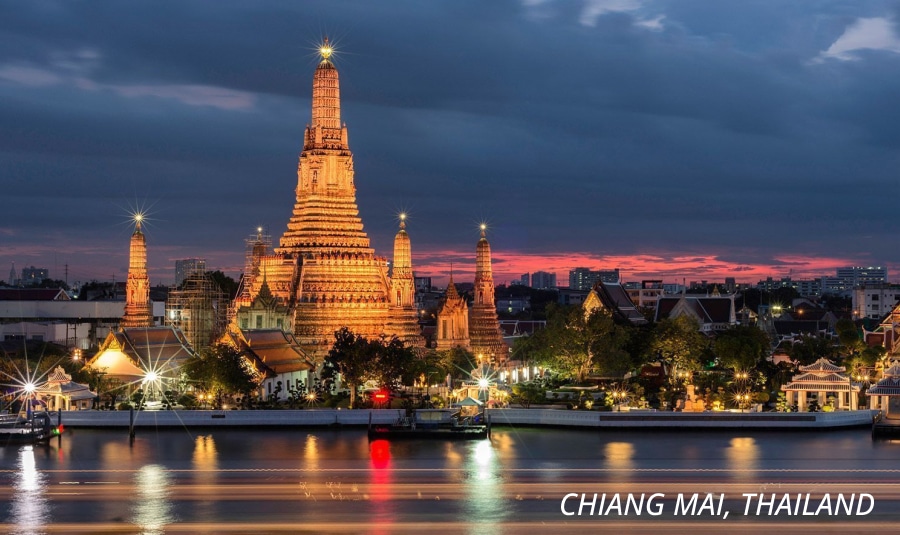 Diversifying your Asian operations beyond China will lead to new growth channels, overall risk reduction, and fewer supply chain disruptions.
Our COO, Jeff Smith, spoke with Aseem Goyal about growth opportunities in Vietnam and Thailand, and why western companies shouldn't miss out on investing during this pivotal time for these emerging markets.
We condensed a few highlights from the interview and are pleased to share them with you.
Here's more on why Vietnam and Thailand are top destinations for western companies seeking to diversify Asia operations and tap into new sources of growth:
Why invest in Thailand and Vietnam over other ASEAN markets? (1:21)
Signed in 2020, The Regional Comprehensive Economic Partnership (RCEP), comprised of Southeast Asian countries (Thailand, Vietnam, South Korea, China, Japan, and New Zealand) is a powerful Asian alliance. This partnership, along with Thailand and Vietnam's fully-integrated and deeply embedded supply chains, makes them top spots to invest.
Opportunity Alert! How its focus on services in manufacturing may accelerate Thailand's competitiveness in the global supply chain (1:20)
Thailand, the 2nd largest ASEAN economy, continues to demonstrate growth in tourism, automotive, food and agriculture, electronics, and finance. With technology and innovation, there's great opportunity for Thailand to move up the value chain.
Fintech has exploded in Vietnam and Thailand over the last 2 years and there's no sign of slowing  (1:21)
Fintech has quickly expanded with more than 300 companies operating. Opportunities exist today in lending, wealth management, crypto-trading, and blockchain, with Vietnam leading regionally.
Special thanks to Aseem Goyal for sharing his insights and for agreeing to speak with Factum Global.